Numbering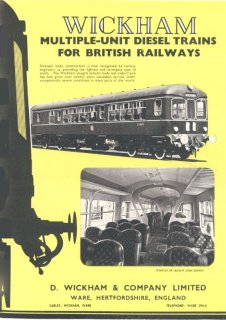 They were built to BTC Order reference BTC (ST/PRE/A/581/14) dated 10 June 1955 and to Wickham "registration" (or order) number 58666. E50415-19 were Wickham works numbers 7345-49 and E56170-74 were 7350-54, respectively.
A short lived classification system called the DMBS cars "Type A1" and the DTCL cars "Type B2"
They were withdrawn before TOPS classification was applied, but were allocated Class 109 and the DTCLs would have been Class 146.
Throughout their BR days, the sets retained their original partners.